Wedding and Event Insurance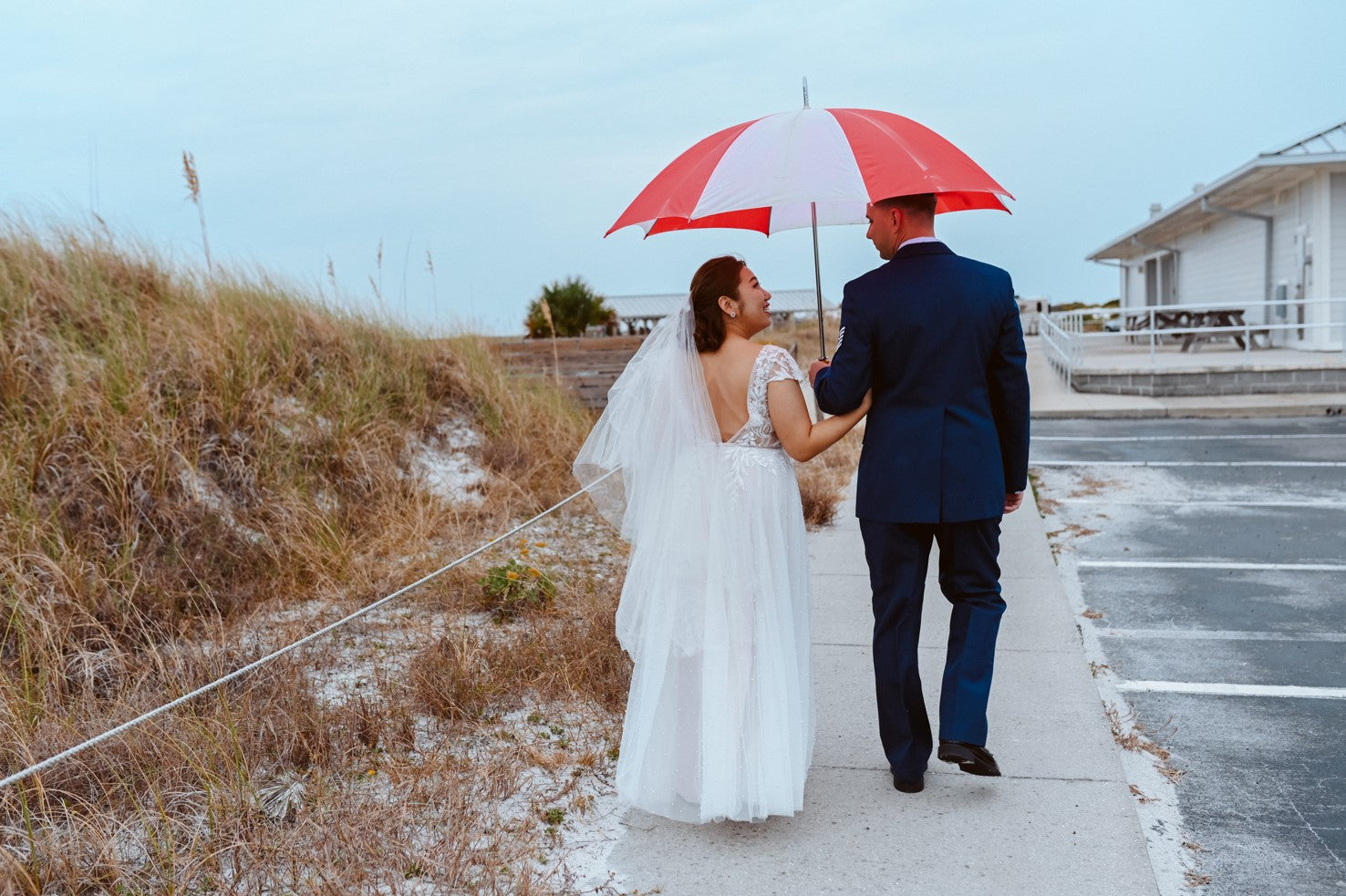 Your wedding day, your best day ever, will be here before you know it! You are planning the PERFECT day! It's so fun to dream about how your day will look and feel, but it is not as easy to think about something going wrong. What if you loose your job right before the wedding? What if there is bad weather, or heaven forbid, a natural disaster? What if your live flowers get stuck in a shipping container off shore and don't make it in time? As wedding planners, we have seen all this and more! Weddings usually require a significant investment and these unexpected challenges are often more expensive to fix. But, we can plan for the unexpected! To have piece of mind during planning and to protect your investment, we recommend purchasing wedding event insurance.
Policies typically protect you from liability or cancellation and are usually pretty affordable. Most companies offer customizable coverage. You should talk to your insurance provider and ask questions to make sure you fully understand your options and the coverage. Here are a few things to think about when shopping for wedding insurance.
What does my base policy cover?
If planning an outdoor wedding, is the weather or natural disasters covered?
If serving alcohol, do I need a liquor policy or is it already included in the base policy?
For a destination wedding, will I need a policy to cover travel and lodging?
What happens if a vendor doesn't show up and the wedding is postponed or cancelled?
What if the couple or an immediate family member looses a job, is transferred for a job, or gets sick?
Is a change of heart cancellation covered in my policy?
How do I make a claim and what proof will I need?
 *Photo by Wedding Shop Photographer, Shanna Magnuson

 
We recommend getting wedding event insurance sooner, rather than later, to maximize your coverage. We first recommend checking with your homeowners or car insurance provider to see if they offer wedding insurance. Some national companies like USAA, Progressive, and Travelers offer great policy options and you may qualify for multi policy discounts! Here is a list of a few providers that specialize in wedding insurance.
Note: We are not associated in any way with the above listed insurance providers. We receive no kickbacks or perks for recommending these companies.
*Photo by Wedding Shop photographer Sara Lynsey
1 Response
Leave a comment